WELCOME TO THIS MONTH'S NEWSLETTER
We round up the latest news, product announcements, content and community highlights – in one compact post. Missed an episode or post? We have you covered!
We love our community and want to hear from you!!
---
Community Standup​
The Community Standups livestream happens on the last Thursday of each month. Join us for the next one on Jul 27, 2023 for some interactive demo and discussions. This month we'll walk through adding backend functionality to your single-page app using Azure Functions. Check out the video archives for more exciting demos and guests!
Join us live @9am PST / 12pm EST / 5pm GMT or catch up on the replay later.
---
Monthly Roundup​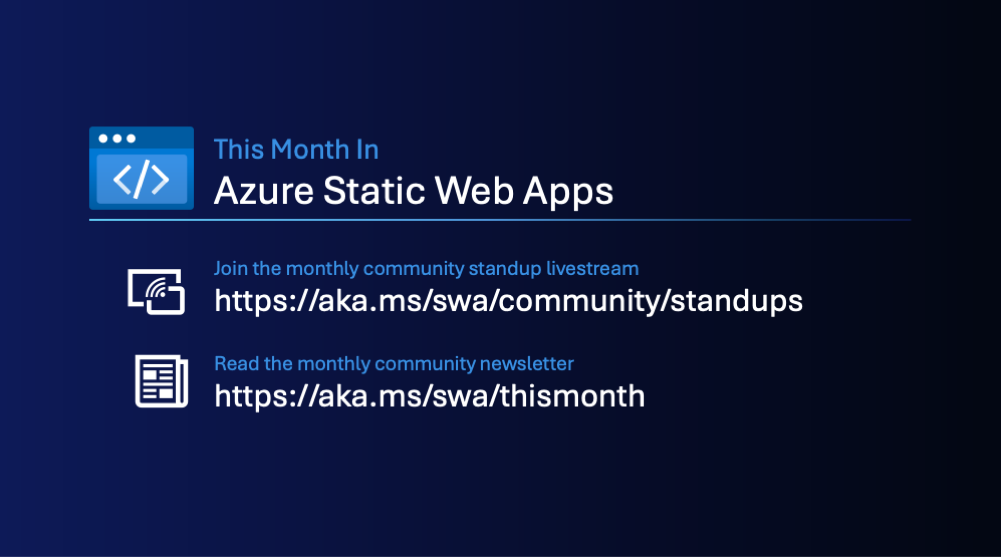 Let's start with Community Highlights
Community: Blogs​
Community: Videos​
Community: Events​
---
Spotlight On ..​
Each month, we hope to turn the spotlight on one key resource or person that is worth knowing about, in the context of Azure Static Web Apps.
🌟 SPOTLIGHT ON: CONTOSO REAL ESTATE APP REFERENCE SAMPLE
Did you know we released an open-source enterprise-grade application at Microsoft Build that showcases a composable architecture using technologies like Azure Static Web Apps, Azure Functions, Azure Cosmos DB and more?
If you missed attending that session, we have some resources for you to explore on your own.
Architecture​
Teaser Video​
Get a sneak peek at what you will build
Illustrated Guide​
Want to get a sense of why we built the application, and what you will learn? Here's a visual overview. You can view or download a hi-res version of the image for a closer look.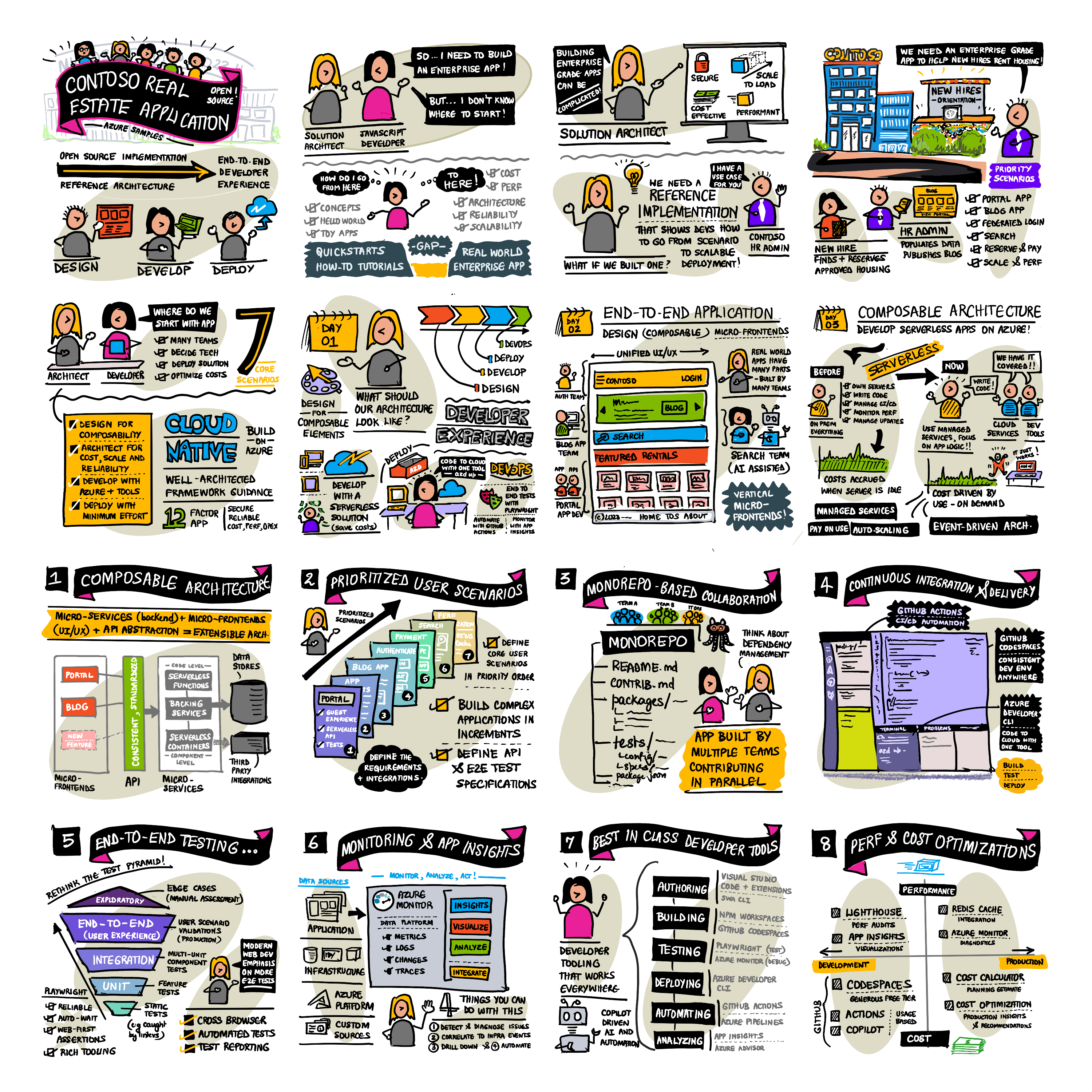 🚨 | Call To Action!​
And keep an eye on the Microsoft Learn documentation site for more updates.