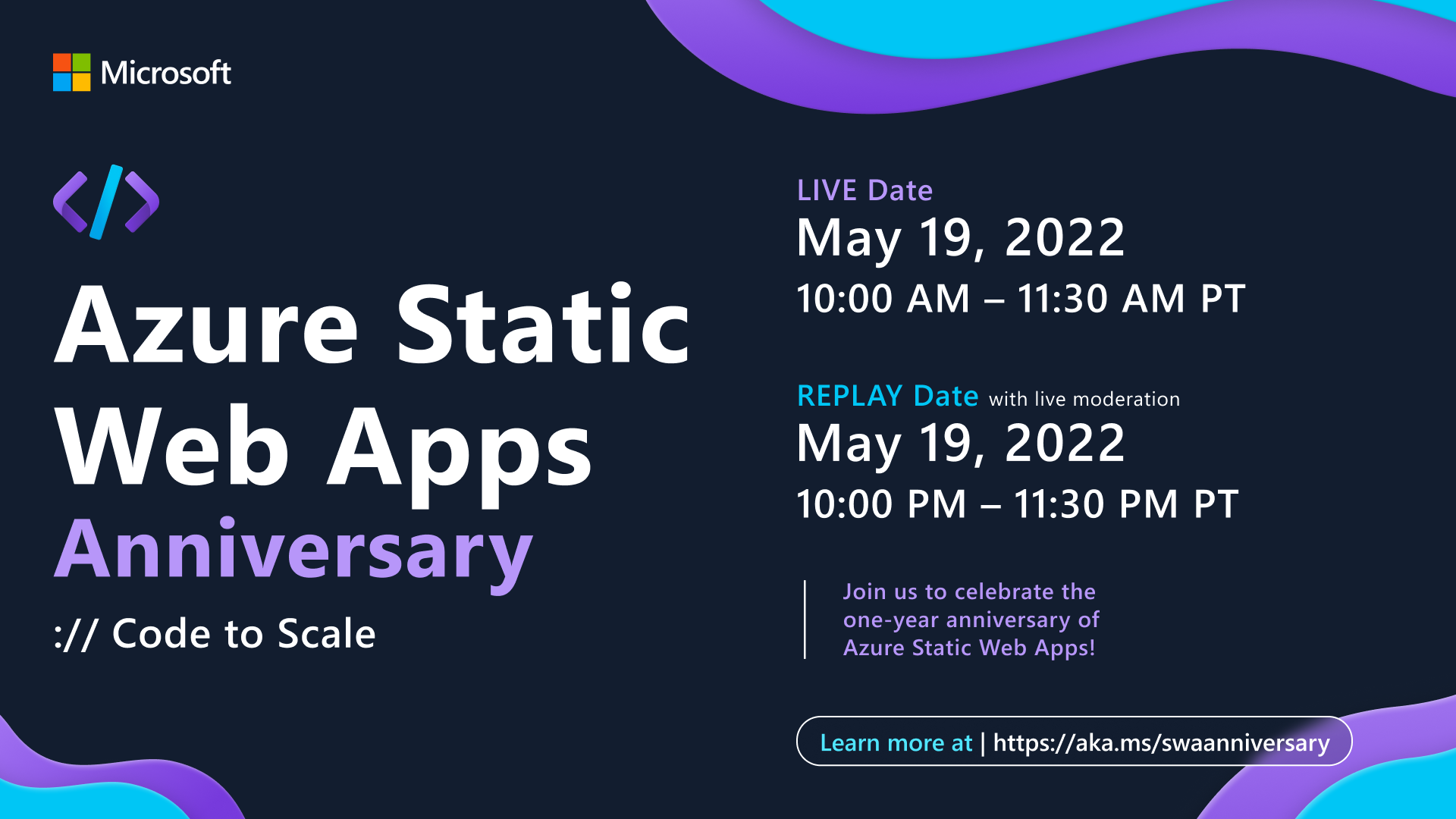 SWA ANNIVERSARY SCHEDULE & SPEAKERS
---
On May 12, 2021, the Azure Static Web Apps service hit a significant milestone - becoming generally available with support for many of the popular front-end frameworks and static site generators used for modern web app development.
On May 12, 2022, Azure Static Web Apps will make the first-year anniversary of that milestone - making this the perfect time to look back on all the progress made, and look ahead to what's in store next.
Celebrate with #SWAanniversary​
On May 19, 2022, join us live on Learn TV for a 2-hour celebration with some of our favorite speakers and guests from both Microsoft and the larger developer community. Can you tell we're excited for this birthday?
Check out the Event page to learn more about the speakers and topics on the agenda. Add the event to your calendar, and join us live - or bookmark this page and revisit it for links to relevant resources and video replays.
Learn with #30DaysOfSWA​
But there's more! Are you new to Azure Static Web Apps? Do you want to get a beginner-friendly tour of the core concepts, usage examples, developer tools, and best practices involved in building and deploy modern web applications with this service?
You're in luck!
Watch this space for an update on a new content series that will help you jumpstart that learning journey! Throughout the month of May, we'll bring together a diverse group of technologists to share short articles with resources and insights on a curated tour of Static Web Apps - taking you from code to scale.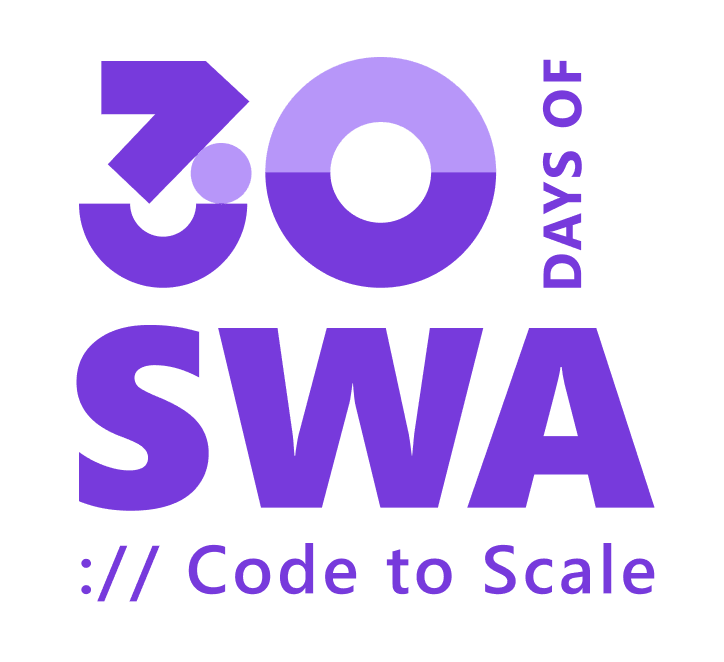 How Can You Participate?​
Some actions you can take today to get ready for a fun month of learning:
Self-Study Resources​
Our goal is to help make this a beginner-friendly learning journey into Azure Static Web Apps. We hope we inspire you to keep going beyond #30Days - and wanted to share resources to motivate you to keep going. Here are three links to bookmark:
The Resources page - will be updated with links related to each article in the series, all through May! Use this to explore detours and deep dives.
The Microsoft Learn Path - teaches you how to build your first Static Web Apps powered experience - with React, Angular, Vue and Blazor coding options.
The #30DaysOfSWA Collection - a Microsoft-specific collection of resources (from documentation to videos and code samples) that I will continue to update.